Registration fees now has a new home. Charge termly, recurring, or one-time Registration Fees along with your classes and/or packages. Stay on top of renewals, and track registration fees across all your students.
Learn how to create and add registration fees 👉 here.
When staff members are unavailable or subjects are no longer part of the current term, archive them for future reference and easily restore them whenever the need arises.
Access archived staff members and subjects with a simple toggle button.
Seamlessly transition between archived records and focus solely on the data that matters most to you.
Now you can view any student's class calendar in a list format!
Simply navigate to the Student's profile > Calendar > Toggle to the list icon next to the calendar icon.
Your customers no longer need to worry about their ongoing memberships when taking a temporary break or for any other reason. We've got you covered!
With our feature enhancement, when pausing a membership (subscription), you will be prompted to select a future date for auto-resuming the membership.
Pro-tip: If you're unsure about the exact date to resume, simply choose the "indefinitely" option.
Whether you want to send an invoice later or avoid last-minute invoicing, with our new feature, you can now schedule invoices to be automatically sent at a future date and time.
While creating or editing an invoice, just select the Clock icon, choose a Date and Time, click on the Schedule invoice button and you're all set!
Segment students based on shared characteristics to gain valuable insights for marketing, operations, and scheduling.
Easily segment students based on shared characteristics, apply filters for quick accessibility and differentiate effectively.
On the students' page, simply click the star icon dropdown, choose default options, or create a new segment using the Add segment button to apply different filters from subject to staff!
Manage and provide personalized attention to your students effortle
1+1 = more students & more sales!
Apply discount coupons for bookings involving two or more students.
While creating a coupon, under Redemption limits, check Valid if booking for two or more students.
You can either Apply to all students, which would allow all the students to avail of the discount coupon, or Apply only to additional students, where the discount would be allowed only from the second student.
Boost your online sales effectively!
Save time and delete leads in bulk instead of tediously deleting them individually.
Go to People > Leads > select the checkboxes of the leads next to their names > click on the Trash can icon > and click Confirm.
Leads deleted in a single go!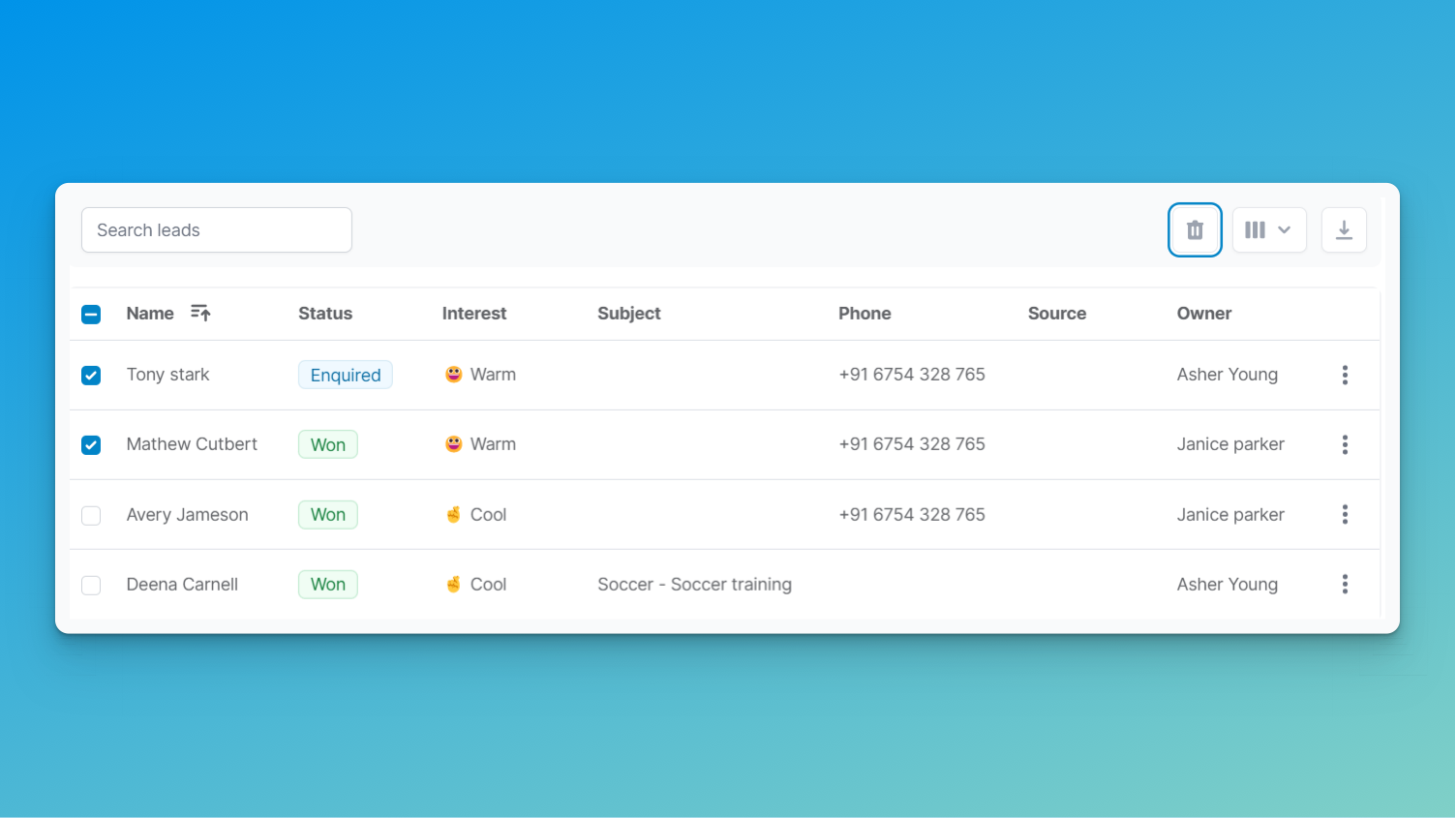 A dapper and more intuitive merge student feature is here! Now select the student profile with the right information and merge it with a duplicate/outdated one.
To learn how to merge students, click here.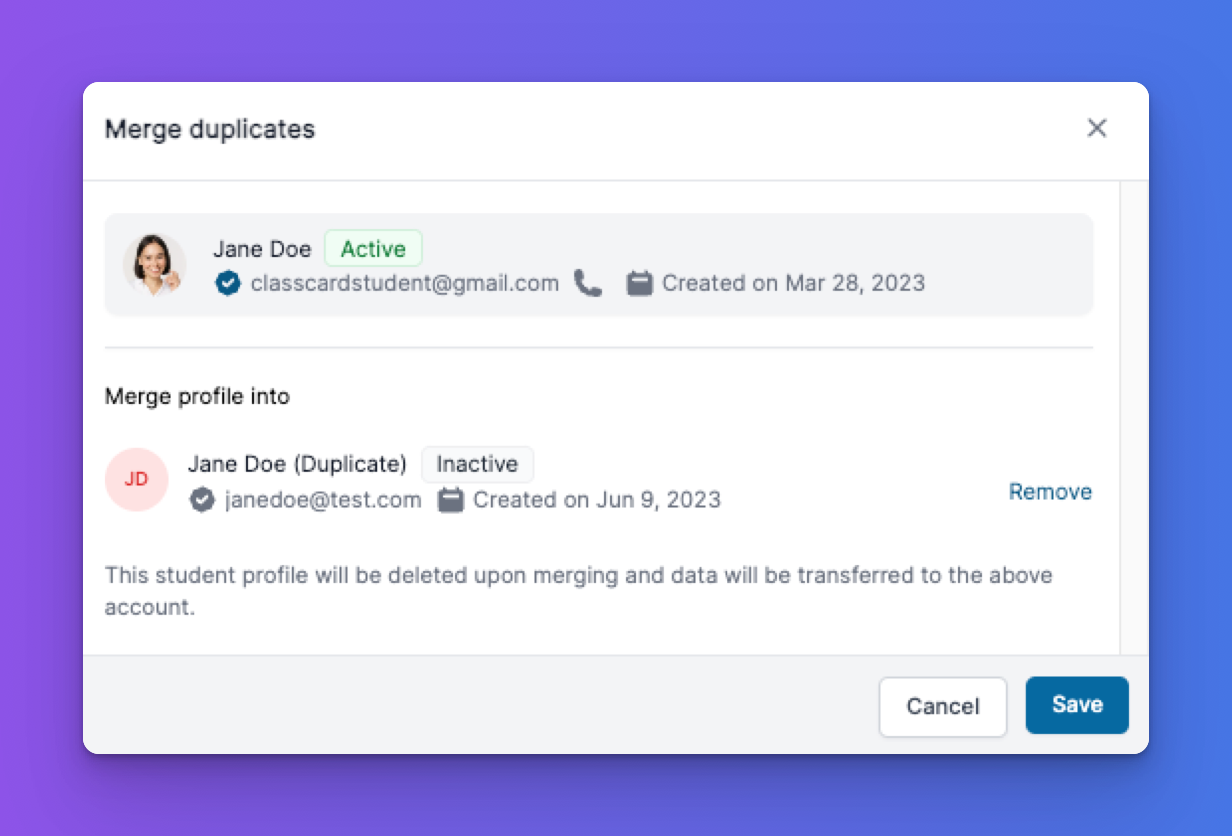 Simplify your writing process with AI. Create captivating AI-generated 'descriptions' for your classes. Trained for SEO and online conversions – your classes, when published, will be super-powered with AI 🧠
You can apply the same magic to your emailers, improving the writing of the emails you send. But beware, you need to use HI (Human Intelligence) to at least write 100 characters. No big deal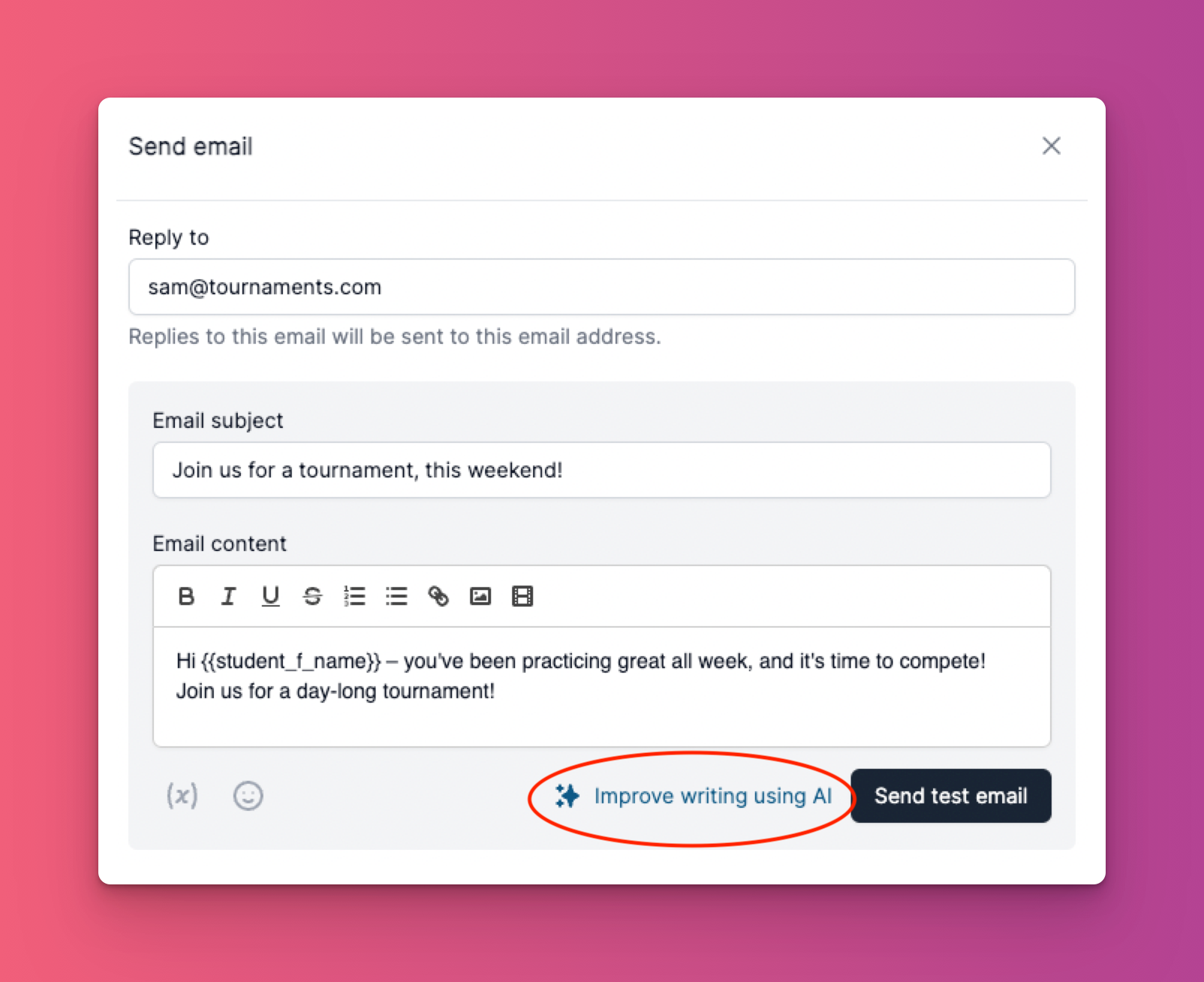 Try it today to see how it benefits you!